Creativity doesn't have a beginning, middle, or end. It does not operate as a sales funnel or a process driven engineering analysis and metrics test. It cannot live in a spreadsheet and certainly won't thrive in an environment of status quo and mindset of "playing it safe."
Good creativity is nice; it is safe. Great creativity takes risk. And risk requires a big idea. And that is a word most company executives have trouble with. This is particularly true within the manufacturing sector. However, in a hyper competitive industry such manufacturing, creativity is one of the last remaining legal ways to gain an unfair advantage over the competition especially when it comes to marketing.
Now, let's go ahead and get something out in the open. Any executive reading this is probably asking themselves the one question any discussion like this invariably comes back to, "How does this lead to more sales?" Before I address that I'll let legendary advertising man David Ogilvy frame the answer.
He suggests asking a few questions to understand how to spot a big idea in his book Ogilvy on Advertising:
Did it make me gasp when I first saw it?
Do I wish I had thought of it myself?
Is it unique?
Does it fit the strategy to perfection?
Could it be used for 30 years?
In this simple yet effective line of thought the words "sales" is nowhere to be seen. Nor is the term "bottom line," nor is the ubiquitous and exhaustively overused acronym "ROI." So the direct answer to the question "How does this lead to more sales?"… it doesn't.
At least not in the direct way you may want to rationalize.
Before you cast this off as being shortsighted or start marginalizing the idea of creativity when it comes to business & marketing think about this: Are these 5 questions not the same ones you would ask your R&D teams to consider when concepting and creating new products and services? After all, coming up with new products and services takes time and investment. It's also imperative to stay competitive in an ever shifting, constantly evolving, tech-driven world. Yes, there is a risk spending time, energy, and money into new ideas. However, safe and predictable never moved the needle for any company no matter the industry.
Before I dive deeper in my answer to the sales question, let's look at a few ways some companies used creativity and big ideas in ways that, on the surface, may seem like an odd pairing. They are simple, clear, and clever.
---
CAT
What does CAT (the global heavy equipment manufacturer) and JENGA, a simple wood block table top game have to do with each other?
Have a look at this video to see how CAT made the connection.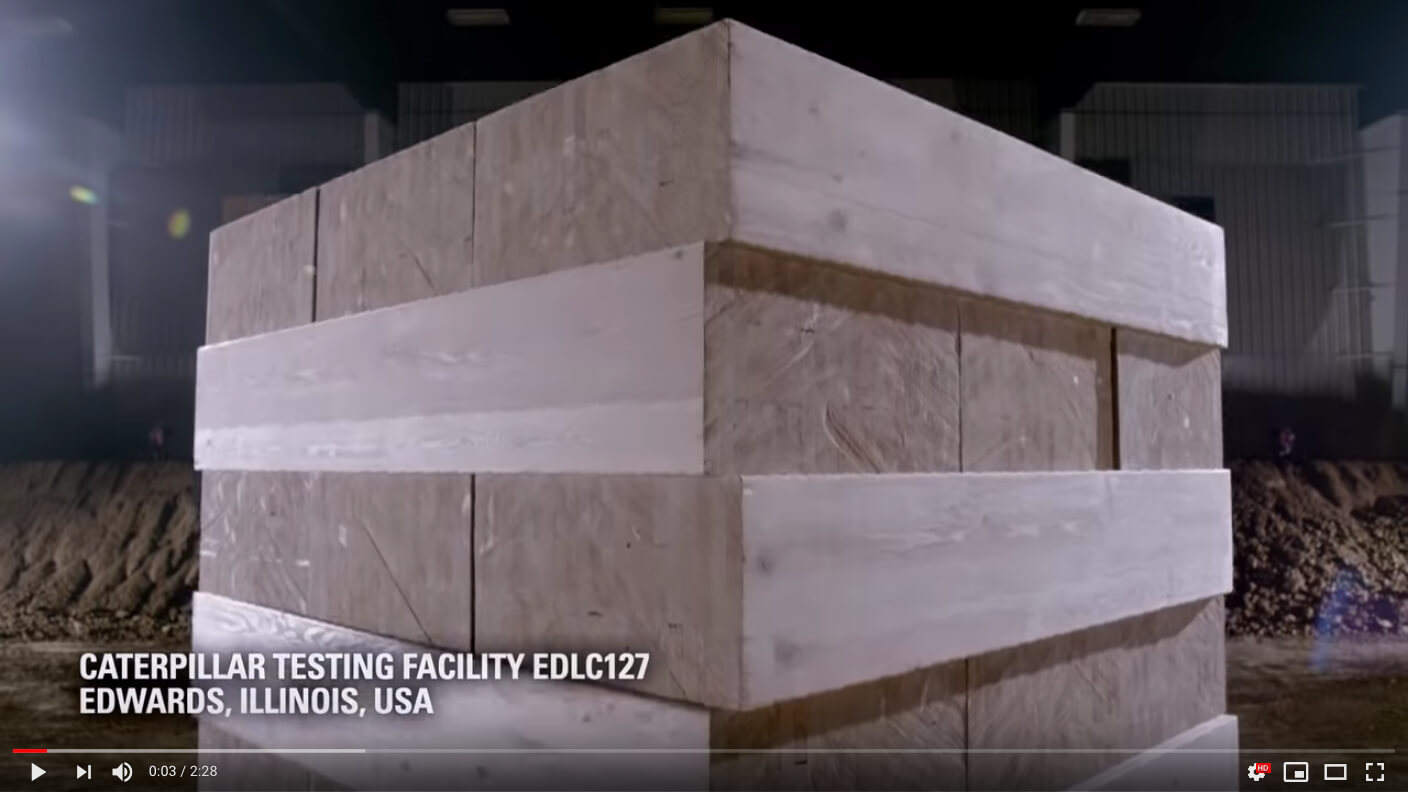 CAT makes the machines that help build everything around us. By creating a campaign where competition between machines takes place, CAT is able to show cleverly the strength and dexterity of their core product in a unique, fun, and engaging way. Naturally the campaign is directing users to multiple touch points to interact and explore the CAT product line. CAT is giving viewers a new experience to connect with, and most importantly, share the brand. The views alone on YouTube for the campaign video is almost at 3.5 million. Think about it, 3.5 million impressions of your brand and products all from creatively combining two things that seem disparate and unconnected.
---
Charmin
For another example let's look at toilet paper. Yes, that's right, toilet paper. Something as boring and as close to being a commodity without actually being one. For manufacturer Charmin, they found a way to take advantage of a captive audience.
They launched a very successful Twitter campaign using the hashtag #tweetfromtheseat.
The idea was for users to tweet from their bathrooms worldwide with inspiring quotes, interesting and thought provoking facts or even self-promotions – your latest inventive idea, poems, ideas for books, music, or films. The campaign created a buzz of interaction and produced some humor for the brand which would otherwise be boring.
---
GE
B2B and manufacturing brands usually have content that does not always connect to the general public or suit social media platforms. Brochures about machines and parts or guides for selecting a product are usually not the type of content that will attract interaction and users to certain platforms. GE creates highly inventive, very engineering focused products that largely target industrial markets. Instead of promoting their own products, they opted to promote the idea of innovation and engineering. GE selected Pinterest as a visual medium and platform to speak to a wider audience.
They set up an account 'Badass Machines' to share images of not just their own products and innovations but amazing work from other people and companies worldwide. Essentially, GE is promoting the idea that engineering can be amazing and cool at the same time. Imagine the impression this would make on a prospective employee or the inspiration it can create for internal teams.
---
As you can see from these examples, creativity is much more than garnering a lead for a potential sale. There was a risk in each one of them. Creativity when applied to marketing cannot and should not always be measured against a sales forecast or monthly sales target. It should be about something much more powerful.
It should be about creating a story, an experience, a new way to interact with a product, service or brand.
That, in turn, creates impressions, exposure, awareness, and interest. I highly doubt anyone in the market looking to buy a new piece of construction equipment viewed the CAT video and the video triggered a purchase. Rather, the video did something much more powerful. It created an affinity and positive perception of the brand.
These are the links that need to be in place to pave a path to a sale. Creativity and big ideas are dynamic and should help shape, promote and inform the perception of your brand, product or service in new and interesting ways. So go back to those 5 questions from Mr. Ogilvy. If you are applying those questions to other parts of your business but not marketing initiatives, ask again.