At Crafted, we work with manufacturers that are at varying stages of executing their content marketing. Some don't produce content at all. Some just completed a content strategy. Some are content-producing machines.
No matter the state of your company's content marketing, it's key to have a firm and accountable content creation process in place.
As part of our blogging process, we ask writers to utilize a simple yet effective blogging checklist.
Why would we need a checklist for writing a blog, you might ask? Well, we're a firm believer that checklists make us more efficient and effective. Our checklist provides blogging tips that help manufacturers create high-value, optimized, and user-friendly content.
Imagine if you had to remember 25-line items for writing a blog, every time you write a blog. You'd miss something…no matter how good of a writer you are or memory you have.
The power of the checklist lies in its ability to simplify a web of individual considerations into one easy-to-use document.
Reduce Blog Turn Time While Doing Less Work

Bottom line is that checklists make us more efficient because they allow us to spend less time thinking and more time following directions. It takes out human error. It allows content creators to deliver higher-quality content to editors and publishers. This means they must spend less time fixing which reduces total blog turn time.

We're such a firm believer in the power of utilizing checklists within your content creation process, that we want to share our Crafted blogging tips with you!
---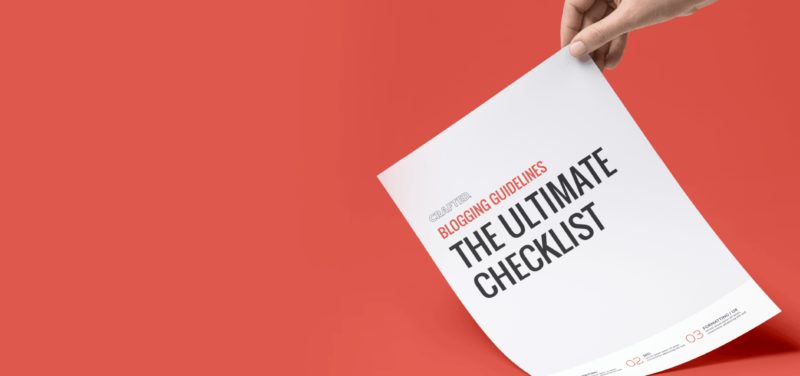 ---
In our checklist, you'll find blogging tips and recommendations for:
Headline Creation
Grammar
Search Engine Optimization
User Experience
Content Formatting
Use what we have and, if necessary, mold it to fit your business.
Then, if your company is creating other pieces of content, like webinars, white papers, or case studies, create a checklist for those pieces of content, too!